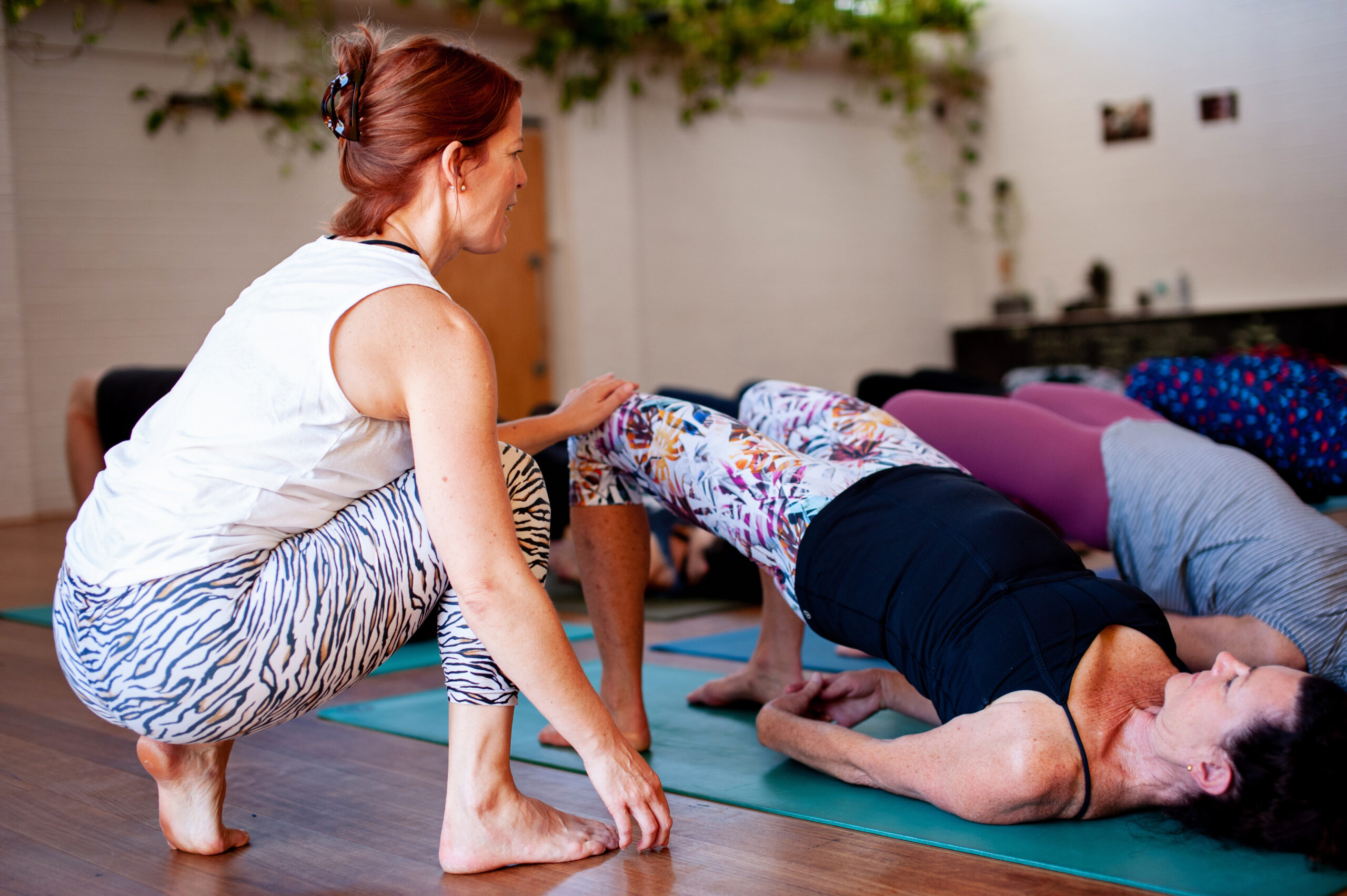 New To Yoga?
Get started with a beginner class
Our Classes
Browse our range of yoga classes
Pricing
Passes, memberships and fees
Training
Take the leap with us
Everyday is a good day to do yoga
Yogahub is a lively hub of all things yoga located in Perth, Australia. We offer yoga classes in Ashtanga, Yin, Hatha, Iyengar and Vinyasa.
Yogahub is a bespoke, light filled studio nestled in the urban village of Mount Hawthorn. Our teachers are highly skilled and compassionate. Many with decades of experience. We offer over 36 yoga classes each week and are open 7 days. 
6 choir sessions over 7 weeks
30th July – 10th September 2022
"We don't present our voices to the audience we resonate our souls" – Thomas Hampson We will be sharing a part of ourselves. We will be empowered by our own story. We will be singing our hearts out. We will…
21st August to 9th October, 2022
Sunday 4:00PM to 5:30PM
8 classes over eight weeks
This course is focused on teaching participants the foundations of yoga, such as correct alignment, functional movement, and yogic breathing which apply to most styles of yoga. The aim of the course is to guide you to cultivate a sustainable…
29th August to 8th September 2022
Mon, Tue, Wed, Thur 6:00AM to 7:15AM
8 classes over two weeks
Discover the incredible physical and psychological benefits of yoga. This course is focused on teaching participants the foundations of yoga. You will learn correct alignment, functional movement, and yogic breathing. Which apply to most styles of yoga. The aim of…
Friday 26th August, 2022
5:30PM to 7:45PM
Slow Flow 5:30PM – 6:30PM
Sound Yoga Nidra 6:45PM – 7:45PM (arrive 6:30PM)
Throw your workweek behind you and head to Yogahub on the last Friday of the month. Where we deliver our super elixir of yoga and sound healing. Or as we like to simply call it MAGIC! Unwind your body, supercharge…
12th September to 31st October, 2022
Mondays 6:30 to 8:00pm
8 classes over 8 weeks
This course is focused on teaching participants the foundations of yoga, such as correct alignment, functional movement, and yogic breathing. Which apply to most styles of yoga. The aim the course is to guide you to cultivate a sustainable yoga…
12th September to 22 September, 2022
Mon, Tue, Wed, Thu 6:00AM to 7:30AM
8 classes over two weeks
This course is the second part of our early morning beginners courses. It is also suitable for anyone who has graduated from our Beginners Immersion and Yoga Foundations courses that would like to continue extending their practice in a supportive…
What our Students are Saying
"Warm environment which has enabled me to learn at my own pace . No judgement no expectations. Yoga is helping me focus. I feel calmer after each morning class and have noticed that I handle the days dramas better 🧡"
"Yogahub is a wonderful studio with a great variety of classes and highly skilled teachers. The owner, Sarcha is very professional from a business perspective, highly competent teacher and a good communicator. The vibe of the studio creates an environment of positive energy coupled with serenity with the internal greenery. Highly recommend this studio for the dedicated yogi 😊"
"Yogahub is a small boutique studio in Mount Hawthorn. Being new back to Australia I have been very impressed with their professionalism, warmth and quality of instructors. The studio has no mirrors but provides all the aids to improve ones practice. I enjoy the ambience and personnel that this studio attracts and encourage anyone seeking a small friendly studio to visit Yogahub."
"Yoga Hub is a truly amazing studio. All the teachers are incredible, ensuring you get the most from each class, regardless of your level of experience. There is truly something for everyone and you will feel so welcome. I would recommend Yoga Hub to anyone!"
"Great instructors, beautiful venue with a peaceful atmosphere."
"Yogahub is a beautiful place to practice. The guidance of teachers is outstanding and generous. It is a community of support that encourages each person's progress. I have experienced significant change since I started practicing here. I am deeply grateful to Sarcha Thurston and her team. It is about you, deepening your practice, overcoming your obstacles and feeling wonderful at the end of a session."